Bubba Wallace Marketing Partnership
In 2018 Cobra Electronics partnered with NASCAR driver Bubba Wallace in a multi-channel campaign to increase brand awareness. As Creative Director and Director of Marketing, I partnered with the Sr. Director of PR to develop a comprehensive content plan including photography and videos, seasonal partnership opportunities and the online and retail VIP sweepstakes. To date the program has captured 16K new email addresses for our database, and showed 10% YOY growth on social media. One video, Trucker Talk, had over 100K views on twitter alone once shared by the ambassador.
As Creative Director, gathering and developing quality content for a full year of promotions was essential. With only 1 day with the talent, we partnered with Hammerhead Entertainment to capture 3 full videos, photography and voice over recordings. Bubba wore clothing designed specifically for the campaign that has now been mass produced for sale on Cobra.com.
Role: Creative Director + Director of Marketing
Techniques: Marketing Strategy and Planning, Creative Concept and Execution, Creative Direction, Creative Design, Photo Direction, Video Direction, POP Design and implementation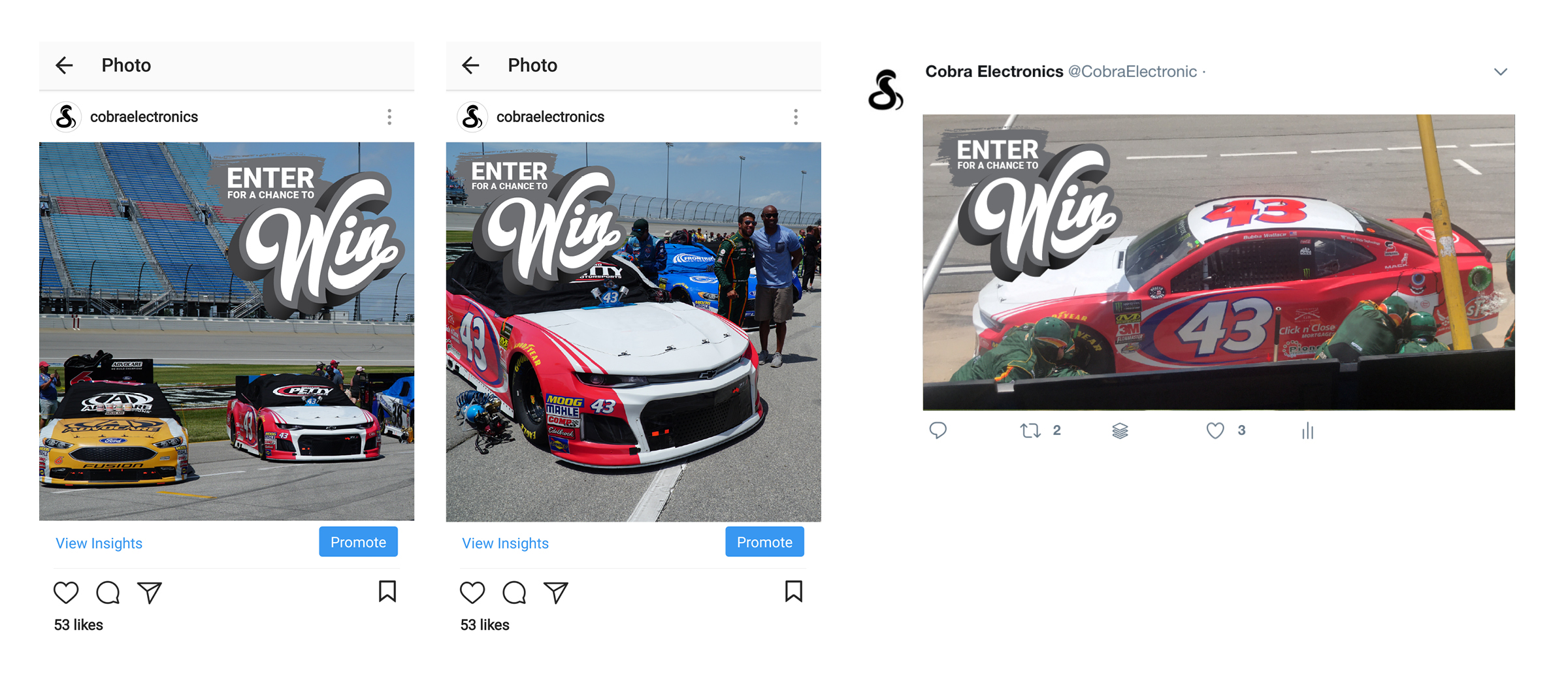 ---
Retail Programming
In addition to the creative development of the content, in my role as Director of Marketing it was my responsibility to develop the plan for execution of the partnership and ensure it was communicated clearly and effectively to the sales team. As this was a new program for our retailers and sales team, we kept modest goals for 2018 with the intention of building on this program in 2019 and beyond, increasing placement and exposure in stores across the US. I lead my channel marketers in the implementation of the program, coordinating with the sales team to effectively implement the POP. The sweepstakes was placed with two regional retailers and produced 500K in incremental product sales. of POP to be revised and developed timeline for design, print and shipment in 2 weeks with Brand and Production teams and print vendors.