Claire's Spring Program
In late 2016, I had fully staffed a team of designers dedicated to the Claire's brand. The team included print and digital designers in the US and UK. Our first initiative under my leadership as ACD was to develop a fresh new look to kick off the 2017 year. Fresh off the success of the claire's rebrand, the team had new style guides to adhere to. As their leader, I created teams of designers who worked together to develop the concepts presented below. I represented each team in a presentation to upper management, and one design was selected for implementation.
Role: Associate Creative Director
Techniques: Creative Concept and Execution, Creative Direction, Creative Design, POP Design and implementation
---
Concept Execution
The final execution of the creative content closely mirrored the chosen conceptual presentation, maintained a clear design consistency across multiple channels and platforms, and executed the marketing strategies in-store and online. We developed a seasonal style guide to ensure all designers remained consistent to the look of the season.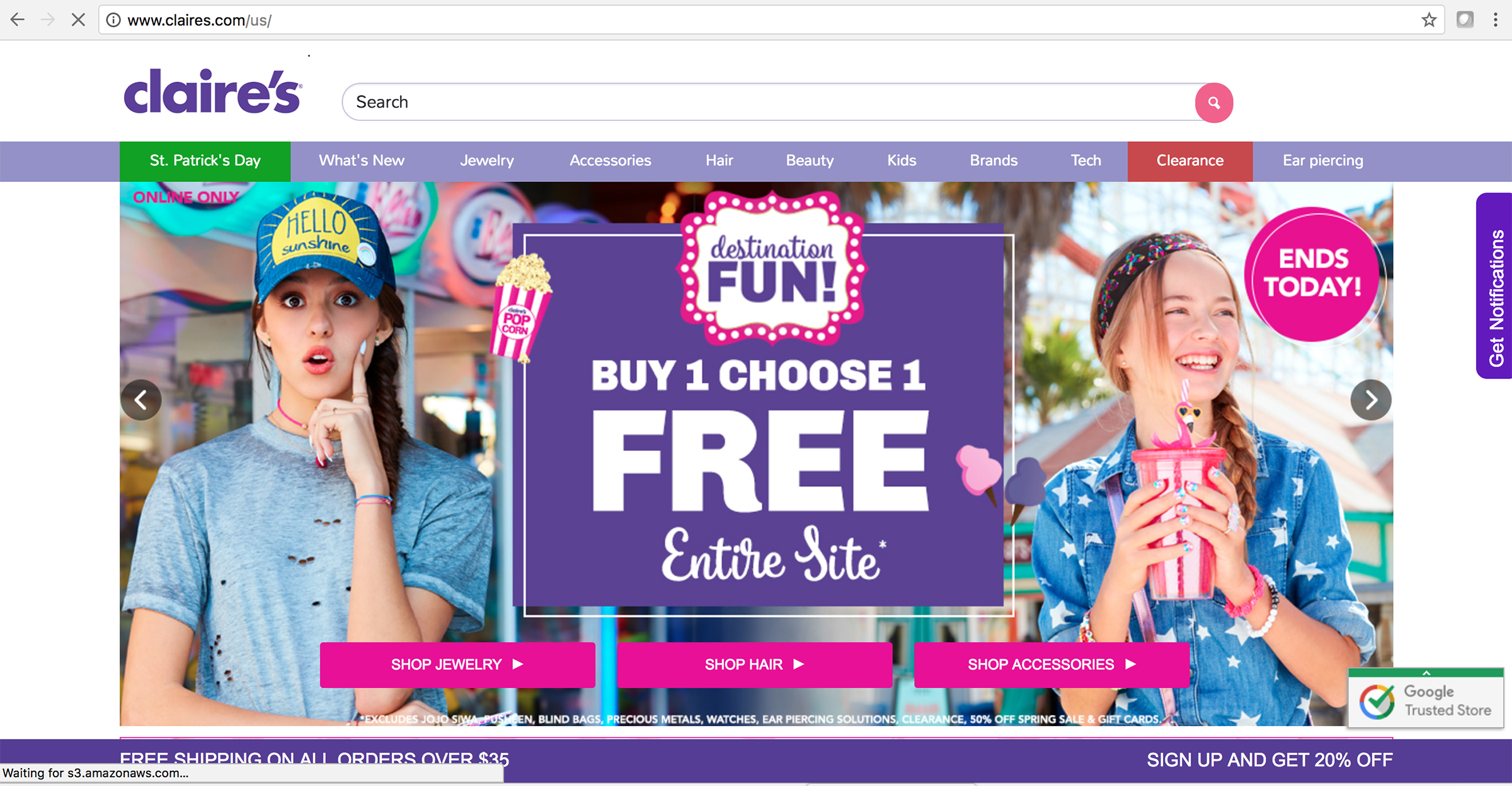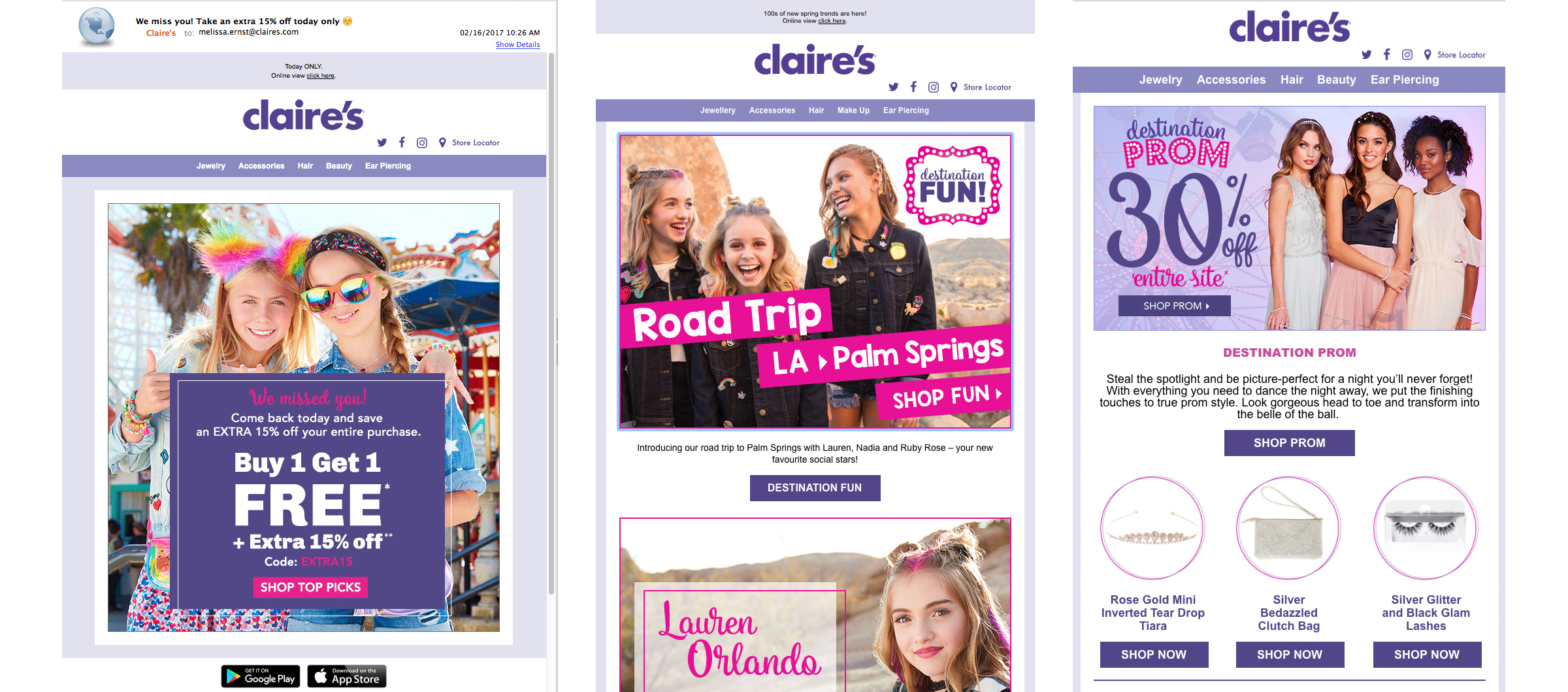 ---
Spring Seasonal Style Guide